Welcome, everyone!
Today is July 26, 2009 - and it is a great time for any carney to make use of nearly unprecented turmoil in the history of Grand Prix racing, with all the biggest names in the sport having confirmed to be joining a new breakaway series.
It is now your chance to play as the manager of a new entrant! A chance to clobber together a shoestring budget and an unfancied bunch of carnies, get them to build a shite-box for you and somehow, een get it on the grid in a Grand Prix.... and, maybe, if you play your cards and politics just right - even have a shot at challenging some of the existing ten AI teams for legitimate Grand Prix racing glory!
To join the game
- just check
here
who is available, post a list of your three preferred teams within the next few days, and girry-AI will draw who gets who. You can even select entrants outside of the list - though for that, your team will have to be a real-life team, and girry will need to be convinced for their genuine intention to play the game too.
---
Some background
18 June, 2009 || FOTA Press Release

Since the formation of FOTA last September the teams have worked together and sought to engage the FIA and commercial rights holder, to develop and improve the sport.

Unprecedented worldwide financial turmoil has inevitably placed great challenges before the F1 community. FOTA is proud that it has achieved the most substantial measures to reduce costs in the history of our sport. In particular the manufacturer teams have provided assistance to the independent teams, a number of which would probably not be in the sport today without the FOTA initiatives.

The FOTA teams have further agreed upon a substantial voluntary cost reduction that provides a sustainable model for the future. Following these efforts all the teams have confirmed to the FIA and the commercial rights holder that they are willing to commit until the end of 2012.

The FIA and the commercial rights holder have campaigned to divide FOTA. The wishes of the majority of the teams are ignored. Furthermore, tens of millions of dollars have been withheld from many teams by the commercial rights holder, going back as far as 2006. Despite this and the uncompromising environment, FOTA has genuinely sought compromise.

It has become clear however, that the teams cannot continue to compromise on the fundamental values of the sport and have declined to alter their original conditional entries to the 2010 World Championship. These teams therefore have no alternative other than to commence the preparation for a new Championship which reflects the values of its participants and partners.

This series will have transparent governance, one set of regulations, encourage more entrants and listen to the wishes of the fans, including offering lower prices for spectators worldwide, partners and other important stakeholders. The major drivers, stars, brands, sponsors, promoters and companies historically associated with the highest level of motorsport will all feature in this new series.
23 June 2009 || A FOTA calendar?

A supposed FOTA calendar has been appearing in the media in the last few hours, including Monaco, Monza, Suzuka, Abu Dhabi and Singapore. In addition there are former F1 venues in Buenos Aires, (Argentina), Mexico City, Jerez, Imola, Montreal, Indianapolis, Magny-Cours and potentially either Adelaide or Surfers' Paradise in Australia. New venues listed are Portimao, in Portugal, a street race in Helsinki and Lausitzring in Germany. The calendar does not really sound very likely as it seems to be rather backward-looking in style. We had heard whispers that it was more likely that we would see two or even three races in the United States, which is a key market for the automobile manufacturers and has only been excluded from F1 in recent years because local promoters will not pay the fees being demanded.

Having the basis of a calendar no doubt will help to add to the impression that FOTA is serious about starting it own championship. There are now few people in F1 who do not believe the organisation to be completely serious, but nothing is likely to happen until the FIA meets in Paris tomorrow to consider its strategies for the future.
24 July 2009 || FIA remins defiant - only five teams confirmed for the 2010 Formula One, additional entry deadline in October

At the meeting of the World Sport Council in Paris today the FIA confirmed just four teams that will race in Formula 1 next season. At the moment the FIA Formula 1 World Championship boasts Williams F1, Force India, US F1, Campos Grand Prix and Manor Grand Prix. Eight of the ten teams participating in Formula One currently remain on the sidelines, expecting a new World Championship to be formed shortly.

Before the meeting a peace deal was on the table, but in the end, the FIA refused to accept FOTA's demands to drop the planned 45 million euro cost cap for 2010, leaving the FOTA teams no option but to walk out of the meeting and continue with their planned Grand Prix World Championship.

The FIA has announced a new October 4 deadline for prospective entrants to submit their entry bids for the 2010 season, evidently expecting the FOTA teams to eventually retract at the risk of losing their slots in the 13-team championship.
25 July 2009 || GPWC announces August deadline for team entry bids

As a result of the failure to come to meeting of the World Sport Council in Paris yesterday, the FOTA are intent to proceed with their new breakaway series and have announced a new August 26 deadline for teams planning to file entry bids for their new Grand Prix World Championship, scheduled to start in March 2010.

All eight teams currently in F1 that are not entered for the new Championship are expected to submit bids to join the GPWC, with at least some of the fourteen teams the FIA snubbed in the entry process earlier this year also expected to submit their bids.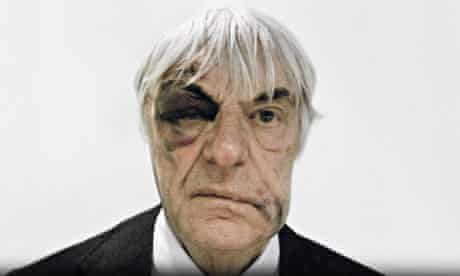 Gameplay
Gameplay is turn-based.
Every "gameplay week" will constitute a new turn. In real-life time, each turn will last between one-two days and one-two weeks at most - depending on how long all the processes take each week, though the objective is to get them completed fairly rapidly. You can also send Girry actions for multiple turns at once.
During one turn, you may select
only one
of the following actions:
- Set up a factory
Only relevant to projects which have no factory to start with.
If that's the case, your options are limited.
a) Merging your outfit with a team with a team that already has an existing factory,
b) sneaking up to a struggling team at the right time and taking over their operations, or...
c) sucking it up and paying a flat 10 million fee to set up a factory at a location of your choice. This option is C. :fittipaldi:
- Negotiate with a driver
Says it all on the title. The only limit is that your driver has to be a real driver.
Basically, just send Girry a free-form bid and he will direct it to the driver you wish to sign. If they get convinced by the bid and agree, congratulations!
If they do not, they will either allow you to make another offer (during the same turn), or just decline altogether.
NOTE: It is recommended to sign enough drivers to have your cars filled at all times, even in the event of an injury!
- Negotiate with a sponsor
Similarly as with driver negotiations, you send Girry a free-form bid and he will direct your bid to the board of the sponsor you wish to sign.
There's a list of suggested sponsors on the Google Sheet, but you are also welcome to contact companies outside of the sheet!
If they are interested, Girry will return your bid with a contract offer from the sponsor - which might also be allowed to be haggled during the same turn.
Make sure to keep your sponsor happy and to complete everything you promise them - or else, you might risk them pulling out without paying you!
NOTE: At any time, you may have up to eight sponsors onboard.
- Negotiate with an engine supplier
You need an engine supplier to make your car go.
Cosworth publicly offers a deal of 2.5M € upfront payment to supply your team with engines through the year, with another 8 millions to be paid to them during the season.
You may also negotiate with any of Mercedes, Renault, Ferrari, Toyota or BMW too.
- Hire or fire new staff
Most teams already have some employees, but you can also use a turn to hire or fire some staff.
Remember that each staff member gets paid 1.000€ each week.
NOTE: Make sure you have enough money to pay your staff salary at all times, or you might risk a strike at your factory!
- Negotiate with a car designer
If you wish to design a chassis (which is highly recommended) you first need to have a designer to do it.
NOTE: Designers in this game cost nothing - just find your favourite real-life designer/engineer, and make them a bid.
Just remember that their skill impacts the quality of your car....
- Submit an entry bid
This costs nothing! Just remember to do this - otherwise you won't get an entry. :williams1993:
- Start designing a new chassis
You must use one turn to start designing a new chassis and allocate a budget for the design process.
How good the design will be depends on this budget and the skill of the designer.
Designing a chassis will always take **8 weeks** by default. You will be able to ask your design team to rush it, but that will risk the chassis being a bit … rushed.
It's recommended to have an engine contract before you start designing a car, or your car risks being a disaster!
- Get tyres for the season
Bridgestone has the monopoly here. Suck it up and pay the 1m€ or your car will have a hard time moving.
- Start building a new chassis
Building one chassis will cost 1m€. Remember to build enough chassis to be able to deal with possible accidents during the season!
To build a new chassis, you first need to have a factory and some staff.
Depending on how much staff you have, this process takes anywhere between 2 and 6 weeks (building 1 car at once), 3 and 7 weeks (2 chassis at once), 4 and 8 weeks (3 chassis at once) etc.
NOTE: If you are unlucky with RNG, you might face an additional delay of 1-2 weeks!
NOTE: While you are building a chassis, your staff will be preoccupied with this process every other turn. This means, during this process, you cannot do anything else on one out of 2 turns!
- Develop your existing chassis
If you have an existing chassis and some spare cash, you are welcome to use your turns to introduce mid-season upgrades.
Their quality depends on the skill of your designer and the amount of staff you have.
The length of this process will be RNG'd every time and be anywhere between 4 and 8 gameplay weeks.
- Offer to merge with another team
Finding it tough to go alone? At any point of the season, you are welcome to send an offer to any other team - be it AI or real-life player - and request to merge your teams together.
If you are lucky and have enough to offer to make them interested in co-working with you, you might get a contract offer in return!
- Offer to take over a bankrupt/extinct team's resources
It is most likely that some of the prospective teams won't actually make it to the grid.
So, if you arrive at the scene at the right moment, you might get lucky & be able to vulture yourself as the new owner. :sauber: :carabante: :stefanovic:
- Pay for travel to testing or races
It is of utmost importance that your team is at the track when the Grand Prix takes place.
Travel cost to an event on the same continent will be 250k€, to an event on another continent than where your factory is will be 500k€.
NOTE: Back-to-back events (happening on consecutive weeks) can be paid together if they're on the same continent.
NOTE: You may pay for your travel in advance or during the week of the Grand Prix, but may only pay the travel cost of one event during a turn.
NOTE: You may always select the option "TRAVEL LOW COST" - the price of travel will be only 50% of the normal price!
This option, however, adds a considerable risk of delay or a disaster happening during your trip. :enzo:
- Other
You are also welcome to get creative & invent and request your own action!
For example, going full Sparta at the casino is especially recommended, if we're in March already, and all you have built is one front wing. :windsor:
It probably goes with saying, managing your turns well will be of a high importance - especially if your team isn't very famous and/or must start building its resources from the scratch.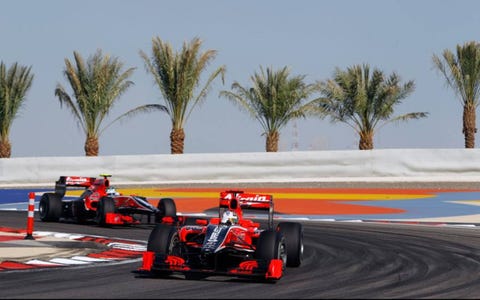 But... most of this stuff costs a lot of money, and my team doesn't really have any. How the hell do you get any money to do these things, then?
Well, to repeat... basically, you have only few options:
- Use your existing money! Existing F1 teams will of course enjoy their existing Concorde cash from 2009 already.
- Sign deals with sponsors - you have eight slots for a reason!
- Obtain an entry for either one of the series - after new TV deals are confirmed for both new series, you can expect to land a sizeable wad of TV money
- Random events that might happen during the season - make sure to make use of them!
Right then. Once we actually complete this pageantry and get to March 2010, how will the racing be simulated?
Girry will keep this as a secret for now, but it will definitely be simulated using an actual game, not just a spreadsheet!
Therefore, those of you managers who fight through all your financial struggles, get your entries sorted, and cars built & painted, will be rewarded with the unique feeling of witnessing your own car on the Grand Prix track for the first time against many odds.
It is unlikely that I will simulate the game anywhere beyond the end of 2010. So, the fun will be mostly in the process of building the teams and seeing who gets their cars on the grid, and in what shape it turns out.
Once more:
Welcome, hope as many of you join the game as possible - I promise the gameplay won't be as exhausting as it sounds, the season itself will manage itself - and feel free to bombard girry with any questions either on discord or forum pm, because there will probably be plenty of unclarified things!
Link to sheet: https://docs.google.com/spreadsheets/d/ ... =178708035