I have just been just looking through some old threads and this type of thread does not exist. There have been odd threads on reject model cars and parts of cars that people own, but not a more general thread on things reject-related that people own.
This idea came about because this weekend at the Brands DTM round, my sister and I each bought a piece of Super Aguri merchandise! The cap is mine and the jacket is my sister's. She isn't really into motorsport but my dad won a pair of free weekend tickets in addition to a pair of Sunday tickets that he had already bought as a birthday present for him and me to attend. My dad didn't want to go on the Saturday as it was my parents' wedding anniversary and my sister wanted a da out so she and I went together. It was a bit cold and she wanted a jacket that wasn't totally plastered in logos and adverts. And the Super Aguri jacket was cheaper than an Aston Martin fleece...
So pictures: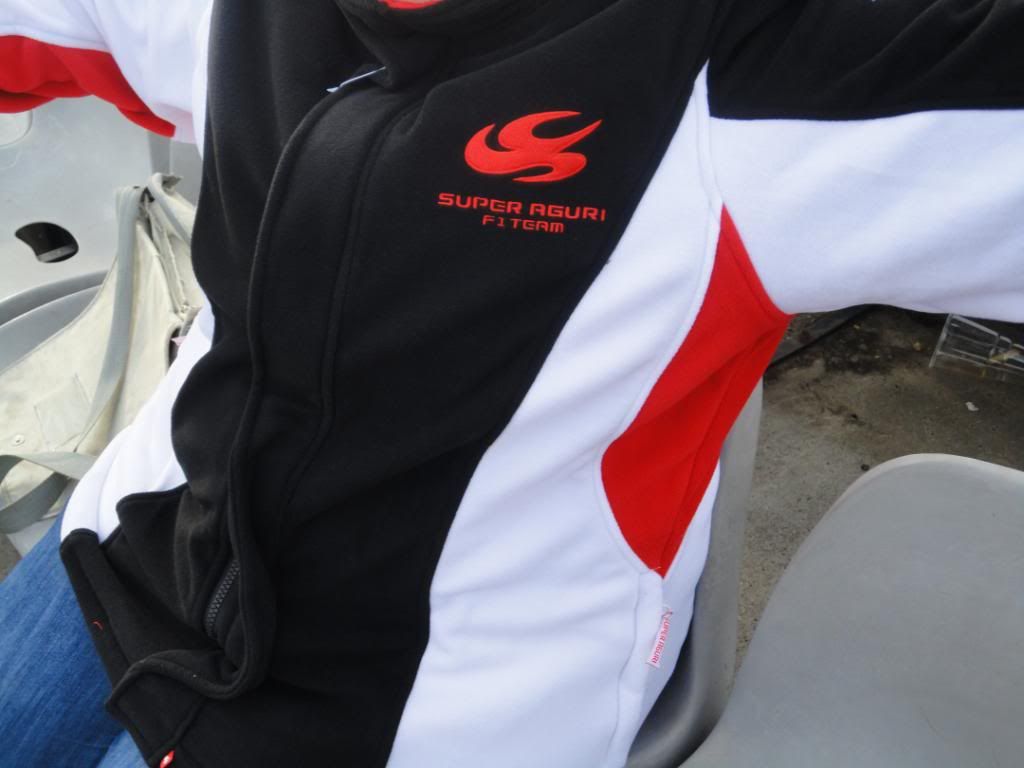 My sister is decapitated in the photo because she hates having her photo taken but wanted to know people's response to her taste in jacket!
Don't know if I am allowed to advertise the company selling this kit, but they do have a website selling the stuff at
http://www.motorsport-merchandise.com/
Happy to delete the link if deemed inappropiate.
But what Reject merchandise/kit do people own?
watka wrote:I find it amusing that whilst you're one of the more openly Christian guys here, you are still first and foremost associated with an eye for the ladies!
dinizintheoven wrote:GOOD CHRISTIANS do not go to jail. EVERYONE ON FORMULA ONE REJECTS should be in jail.
MCard LOLA